All golfers have unique levels of power, technique and swing speed, so finding a Driver, Fairway Wood, Hybrid, Iron or Wedges that works best with your style can dramatically improve your performance out on the golf course.
Book an appointment and work with our head custom fitter Ian Henderson, who will offer you expert advice and tips so you will be able to play with customised golf clubs which will enhance your enjoyment of this wonderful game.
Fitting Centre Gallery
NEW - GCQuad Launch Monitor
Utilising cutting-edge custom fit tech, we have recently added the GCQuad Launch Monitor to our Performance Fitting Centre. The GCQuad is Golf's pinnacle tech for unparalleled ball and club performance insights. It integrates infrared tracking and high-speed, high-res camera tech to measure club head and ball launch intricacies.
Our skilled club fitters, including Ian Henderson who is one of the most experienced club fitters in the UK, dissect data from the GC Quad to craft tailor-made clubs, enhancing performance to match your game.
UNMATCHED BALL AND CLUB DATA
The GCQuad uses a combination of infrared object tracking and high-speed, high-resolution camera-based technology to precisely measure every aspect of club head and ball launch performance.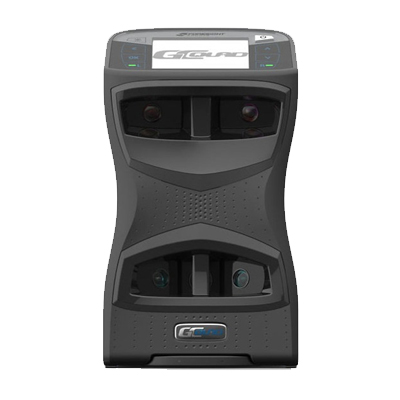 TRUE-TO-LIFE GOLF SIMULATION
The world's most advanced launch monitor is ideal for the world's best virtual golf experience. Power your simulator with the same launch monitor technology used on tour. The most true-to-life golf simulation experience for any-time, any-weather golf.
FLAWLESS PRECISION
Indoors or outdoors, the GCQuad delivers the same level of insight whether you're on the range or in the simulation studio. Portable and convenient. No leveling, no calibration and no marked balls. Out of the golf bag and ready to go in less than a minute.
NEW - GCQuad Putting Analysis
With an extensive putter selection, gathering comprehensive data is vital for choosing the ideal head shape, hosel type, and shaft length to enhance your putting skills. The GC Quad stands unrivaled in generating putting data for our customers.
Equipped with the club head add-on, it provides precise details on putter head delivery and orientation at impact. Alongside post-impact ball launch and skid measurements, it calculates roll distance with exceptional accuracy, elevating your understanding of putting performance to new heights.
Address & Opening Hours
Golf Gear Direct Performance Fitting Centre, Unit 11 , Headcorn Business Park, Maidstone Road, Headcorn, Kent TN279PJ
Monday: 9:00am - 5:30pm
Tuesday: 9:00am - 5:30pm
Wednesday: 9:00am - 5:30pm
Thursday: 9:00am - 5:30pm
Friday: 9:00am - 5:30pm
Saturday: 9:00am - 5:30pm
Sunday: CLOSED
Bank Holidays: 9:00am - 5:00pm