Cobra Golf Gloves: Elevate Your Game with Unmatched Grip and Style
Cobra Golf Gloves are more than just accessories; they're an essential part of your golfing gear that can significantly impact your game. Renowned for their exceptional quality, performance, and style, Cobra golf gloves are designed to enhance your grip, comfort, and overall confidence on the course.
Crafted from premium materials, these golf gloves offer a perfect balance of softness and durability, providing you with a consistent, secure grip on your club throughout your swing. Cobra understands that a secure grip can make all the difference in your shots, from powerful drives to delicate putts.
What makes Cobra golf gloves even more irresistible is our exclusive 3 for 2 offer. Purchase any two Cobra golf gloves, and you'll receive a third one absolutely free. This incredible deal not only ensures you have a spare glove on hand but also allows you to experiment with various styles and designs to match your golfing attire.
Whether you prefer a classic leather glove for a traditional look or a more modern, colourful option to express your style on the fairways, Cobra has you covered. Don't compromise on grip, comfort, or style when you can have it all with Cobra Golf Gloves. Elevate your golf game and take advantage of our 3 for 2 offer today!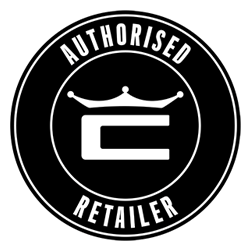 Cobra Golf Gloves at Golf Gear Direct