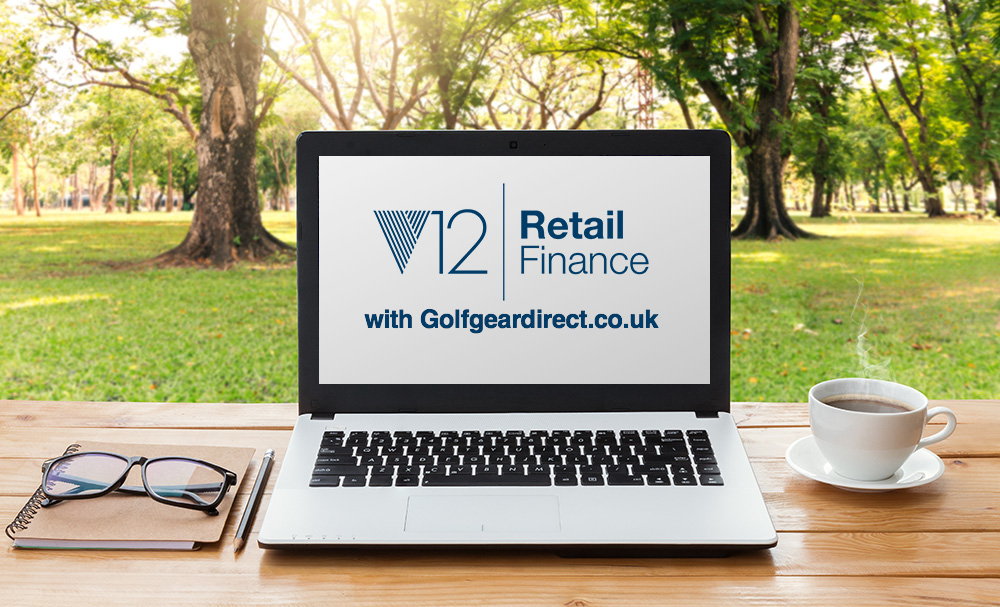 V12 Retail Finance - 0% Interest, NO Deposit To Pay
To help you buy the things that matter to you at the time that you want them, at no extra charge.
Who is eligible for finance?
Finance is available on orders of £250 or more, placed on our website or in our store.
This amount includes any premium delivery options selected at our checkout, however does not take into account any promotions, such as cashback.
You can select 0% finance options and spread the cost over the duration of 3 months, 6 months, 9 months, 10 months or 12 months.
Representative Example:
Cash Price £400
Deposit £0
Total Amount £400
Interest Rate 0%
Final Payment (Monthly Repayment) £33.33
The example above is based on a 12 month duration with no deposit.
Medway Golf Centre acts as the credit broker and only offers credit products from Secure Trust Bank PLC, trading as V12 Retail Finance. Credit is subject to status. Minimum spend applies.
You'll need to be:
18 years or over.
A UK resident for 3 years or more and a permanent UK resident
Be able to make regular repayments by Direct Debit. In regular employment (minimum of 16 hours per week) including self-employment, or in a permanent residence with your spouse/partner who's in regular employment
Have a debit card or credit card in your name and registered to your address and have a bank or building society current account.
Other conditions may apply and we cannot guarantee that your application will be accepted.
If you are retired and receive a pension, V12 Retail Finance may ask for proof of sufficient income.
Please note: We can only ship V12 orders to the registered address used within your application - and not to a second shipping address.
What do I need to apply?
You simply need to add all the items into a basket and select Pay With Finance at the checkout, you'll then need to complete the online application form and finally add an electronic signature.
It's important you use your full name and address details and make sure nothing is mistyped.
What happens if my application is turned down?
Applications may not be accepted for various reasons, including mistyped details, or not meeting the lenders requirements. Please note that other conditions may apply and we cannot guarantee that your application will be accepted.
If your application isn't successful, you can still purchase the item in full with PayPal or with a credit or debit card.
If your application is declined, it's usually for one of the following reasons: you do not meet the eligibility criteria; adverse credit reference agency information; your credit score; you are considered to be over committed financially; or your existing account performance with other lenders.
If you wish to appeal the decision made by V12, it's advised you obtain an up to date copy of your credit report before appealing directly to V12.
Due to data protection, all customer appeals must be emailed to [email protected] or for more advice, please phone V12 on 02920 468916.
Who are V12 Retail Finance?
Finance. Pure and simple.
Golfgeardirect.co.uk have partnered with V12 Retail Finance Limited to offer you a flexible and affordable option to pay on finance. V12 is the UK's only specialist provider of Retail Point of Sale Credit, providing finance options for more than 20 years through its industry leading online paperless processing system.
If your application is successful, you will enter into a Credit Agreement with Secure Trust Bank Plc (V12's parent company) which will be administered by V12. V12 is authorised and regulated by the Financial Conduct Authority. Secure Trust Bank Plc is authorised by the Prudential Regulation Authority and regulated by the Financial Conduct Authority and the Prudential Regulation Authority under registration number 204550. V12 Retail Finance Limited. 20 Neptune Court, Vanguard Way, Cardiff, CF24 5PJ.
Need Help?
If you have any questions regarding our V12 finance option, please contact our customer services team on 01622 891671 or please email [email protected]