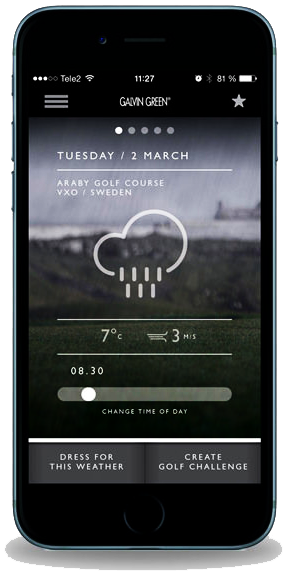 We suggest downloading Galvin Green's specialist 'Dress For The Weather' App to ensure you make the most of your new golf apparel.
Enter your local forecast including; rainfall, windspeed and temperatures to reveal a guide of three compatible garnments which will make your game even more enjoyable.
This cutting-edge technology can be downloaded free from the App Store or on Google Play.
Galvin Green - We Never Compromise - Golf Clothing, Waterproofs and Accessories at www.golfgeardirect.co.uk