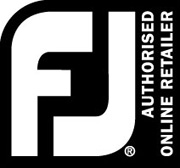 Footjoy Dryjoys Sport Waterproof Golf Jacket at our SALE PRICE
Introducing the Dryjoys Sport Waterproof Jacket from Footjoy Golf. Dryjoys Waterproofs are some of the leading waterproofs in golf and with a 2 year warranty you will do well to find a better jacket thats better value for money.
Footjoy Dryjoys Sport Waterproof Jacket
-
Tapered Storm Collar
Tapered Storm Collar keeps water off the neck and back
-
Athletic Looking Design
Athletic Looking Design for the younger golfer.
-
Storm Proof Zipper Welt
Storm Proof Zipper Welt with Interior Storm Flap and Colour Tipped locking zip-pull for rain protection.
-
Lightweight StaDry Systemô
The Lightweight Sta-Dry System is a 100% waterproof shell. It is windproof, lightweight, comfortable, and quiet.
-
Open tailored waist band
Open tailored waist band prevents the jacket from catching and adds to the freedom of movement
-
2-Year Waterproof Warranty
FootJoy warrants that this golf shoe will be waterproof in normal use for two years
Purchase the Footjoy Dryjoys Sport Waterproof Jacket today at www.golfgeardirect.co.uk