Custom Fitting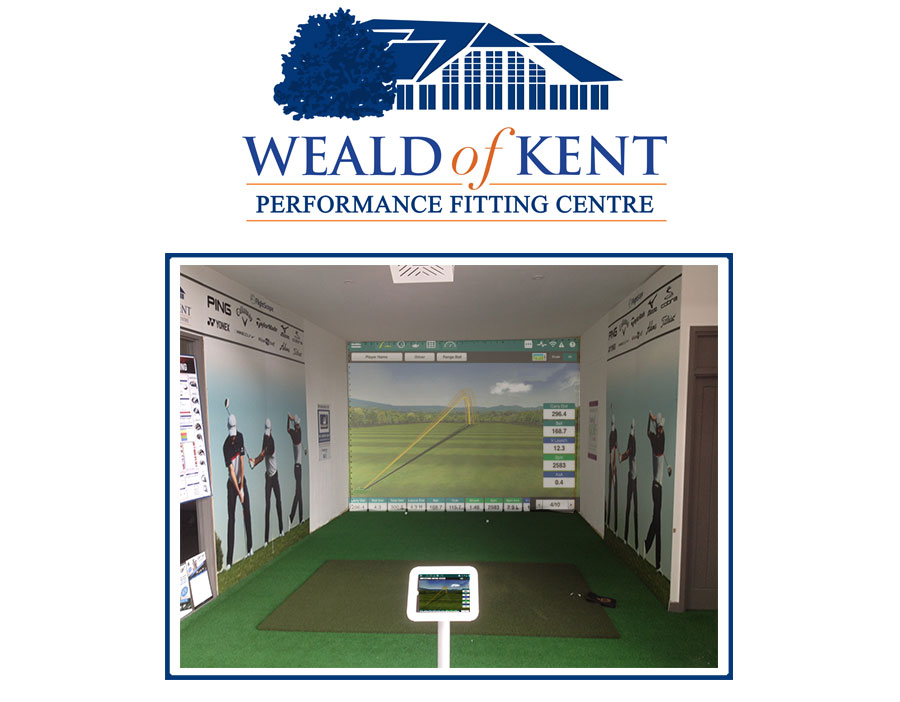 BETTER FIT. BETTER GAME.
Golf is all about confidence, in your game and your equipment. That's why Weald Of Kent performance Fitting Centre Offers the highest performing equipment and offers the most precise club fitting experience in the game. Our approach to fitting begins with a unique understanding of players' performance needs born from working with PGA Tour players, PGA Professionals and amateurs serious about getting better. Our highly skilled team of fitters utilises the most advanced tools to help players optimise driver performance, make iron play more precise, dial in their wedges and fine-tune set compositions.
The best way to truly appreciate the high performance value of your golf clubs, achieve total confidence on every shot and shoot lower scores, is to experience Weald of Kent Performance Fitting Centre club fitting for yourself. Learn more about our fitting centre below.
Weald Of Kent Performance Fitting Centre

FAQ:
Q.Where does the fitting take place?
A.All our custom fitting takes place in our newly built Custom Fitting bay with proper golf balls. This gives the vital information on where the ball is actually going.
Q.Do we use computer technology?
A.Yes most definitely. We track the golf ball with latest Flightscope Xi+ technology allowing our expert fitters to monitor every potential benefit to your game.
Q.Who does the fitting?
A.All our custom fitting is carried out by our golf professionals that have attended and passed all the custom fitting courses of each of the manufactures.
Q.Will custom fitted clubs cost me more?
A.No is the simple answer, we only charge the same for custom fit clubs as we would charge for a set of standard clubs, however we tend to find when golfers are custom fit they actually buy less clubs as we never sell them clubs they would not be able to use.

Q.Do I have to pay for a custom fitting?
A.Yes, we charge £35.00 for Iron fittings and £15.00 for Wood (Driver, Fairway Woods & Hybrid Woods) fittings.
Q.Do we custom fit left handed golfers?
A.Yes we have left handed clubs in our custom fit options; however we would recommend you telephone the us for availability if there is a specific club you are looking to try.
Q.Do we custom fit lady golfers?
A.Yes of course we fit ladies, and with our shop being the largest ladies golf shop in Kent, we are extremely keen to look after all the lady golfers.
Q.Will players of all abilities benefit?
A.Yes, custom fitted clubs is a great way to not only fine tune your swing but also help you in your development of the game.
Q.Do we make the clubs up our self?
A.No, once we have custom fitted you, we take your details and send them off to the manufacturer of your choice. The manufacturer then makes the set of clubs up specifically for you.
We would never custom fit online. If we cant see the customer shots we cant custom fit you.
We would never custom fit in a net. Our soft wear follows the ball for its entire flight; net fitting does not allow us to see where the ball went.
We never adjust clubs that are already in stock. If any adjustments are made to standard stock sets of clubs the performance of the clubs will be compromised, resulting in poorer shots.
All golf manufactures work to different standard specifications, therefore your spec only applies to the brand of equipment for which you are being fitted. We only use the correct fitting equipment for each manufacturer.
Q.How do I book a fitting?
A. Please telephone the fitting centre and speak to one of our professionals on:
01622 891675