All new Titlest T-Series Irons, have arrived!
Models: The four new models are the T100, T150, T200, and T350. These models are likely follow-ups to the previous T-Series irons introduced two years ago.
Design: The T100 is the most compact iron among the new models, while each subsequent model is larger in size. The T200 falls in the middle size-wise between the T100 and the larger T350, which has a wider sole and thicker topline. All four models are labeled as forged.
Release Date: These stunning new Golf irons by Titleist are now available to order. (25th August 2023)
The Titleist T100 Experience precision with Titleist T100 Golf Irons, favored by pros for unmatched feel. Meticulously crafted with dual-cavity construction, elevating impact and swing sensation. The 3rd gen T100 Irons feature precision CNC face milling for consistent contact and control. Elevate your game with these irons and unlock your true potential on the golf course.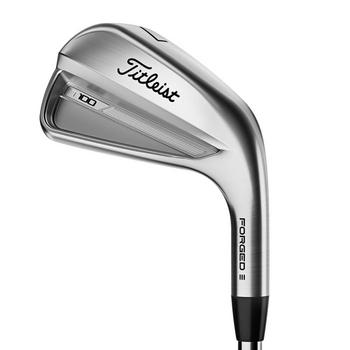 Titleist T150 Irons: Derived from the revered T100 series, the T150 irons embody player performance and feel with a confidence-inducing design. Crafted with focus on player feedback and innovation, they seamlessly merge form and function. Drawing from the beloved T100 lineage, they instill assurance in every swing. The result? A modern Tour iron engineered for enhanced speed and distance without compromising finesse. The T150 exceeds expectations, offering fully forged excellence with increased speed for remarkable touch and control on the course.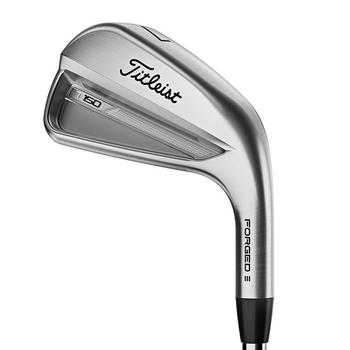 Titleist T200 Irons: T200 Golf Irons, a new chapter in your game, meticulously designed for performance, distance, and unprecedented feel. This tour-proven masterpiece redefines distance irons with a harmonious blend of classic aesthetics and cutting-edge technology. Crafted for those who demand the best, these irons showcase Titleist's unwavering commitment to innovation. Prepare to be captivated by their dramatically enhanced feel, creating a perfect synergy of power and finesse for unparalleled satisfaction with every swing.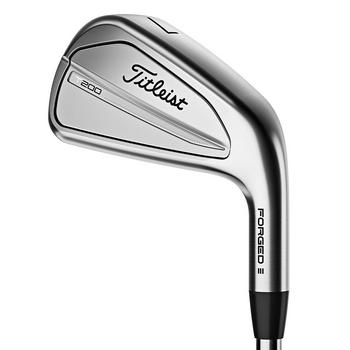 Titleist T350 Irons: Represent a groundbreaking set that elevates your golfing experience to extraordinary heights. Redefining high-performance, distance, and forgiveness, these irons embody excellence in design, technology, and craftsmanship. Meticulously engineered for unrivaled performance, they unleash the true power of Game Improvement, with shots soaring to remarkable heights and precision. Conquer challenging fairways with ease, as these irons become your trusted companions in the pursuit of perfection.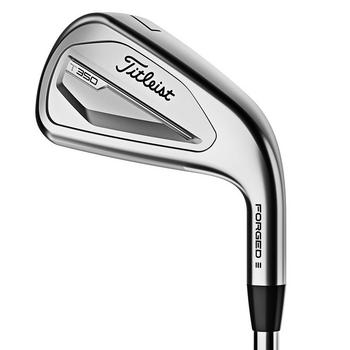 Some early comments retreived from various websites:
Early pics of the back look amazing. Best I've seen from an aesthetic stand point in a long time. T200 fans will be so happy
The new T Series irons look great. Can't wait to get my hands on them. I'm hoping they have them at the Team Titleist event next Monday at American Dunes.
The early pics looks great. Can't wait for more information to be posted here and to eventually see these in person and take a few swings with them.
They are beautiful!! Hope I get invited to a #teamtitleist fitting!
Love the look of the T350s. Forged all the way this year. Spoke with my fitter yesterday and just waiting on the new test models to arrive, whenever
They are gorgeous as usually. The designers and engineers continue to raise the bar that's way Titleist is the gold standard when it comes to anything and everything golf!
See the new Titlest Irons from 03 August 2023 here at Golfgeardirect
Read about the new irons from 03 August 2023 here: at the Titleist Website