Nike Golf Sweaters

Nike Golf Sweaters at golfgeardirect featuring the Lambswool Crew Neck Golf Sweater for men and the Nike 1/2 Zip Lambswool Windblocker golf sweater for men both new of for the Autumn Season. Purchase Nike Mens Golf Jumpers today at www.golfgeardirect.co.uk.

Nike Dri-Fit Half Zip Top (639883-455)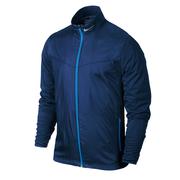 The Nike Dri-FIT Half-Zip Men's Golf Shirt i...